Every year at the end of June we get to go to ConQEST and we always have a ball.
This year we ran two workshops – a head dissection and a piglet dissection.  One of the workshoppers, a lab tech from Emerald, took some great photos of the piglet dissection and has been kind enough to let me share them here.
Step 1 – peg out the beastie on a tray using rubber bands around each foot.  Heather from Southern Biological showed me how to do this.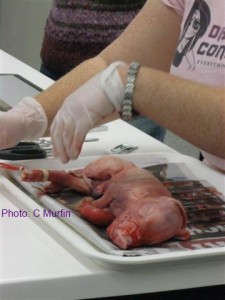 Step 2 – make a mid-sagittal incision in the skin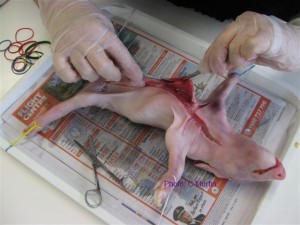 Step 3 – separate the skin from the muscle using a scalpel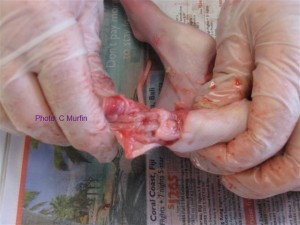 Step 4 – locate the diaphragm and identify the organs of the thoracic cavity
Step 5 – identify the organs of the abdominal cavity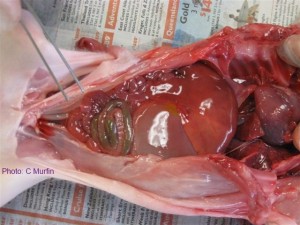 So, there you have it. A good time was had by all and then we went to lunch – which is always fabulous at ConQEST.  See you there 'in the flesh' next year.