Meet Miss Vivi Section – she's your Dissection Connection
Dissection Connection sources and supplies dissection specimens for schools and educational institutions. The organs are vacuum packed, frozen and delivered to your door.  All you have to do is defrost them when you're ready to use them
This entry was posted on April 30. 2010 by Miss Vivi
Top Tip: Miss Vivi's essential guide to preparing brains for the classroom
I am getting questions about prepping brains for the classroom so here are my Top Tips.
There is not much point putting brains into the classroom unless they have been prepped. You just end up with a pink puddle of mush.
My preference is at least 24 hours in 50% alcohol from frozen. They will float so you need to turn them over periodically or fill a container to the brim and put the lid on them to keep them submerged.
Saturated salt solution works well, too, but I am too lazy to be bothered making it when I can just dilute a bit of metho.
Patricia Hugman developed this 1 hour method that she swears by and gave it to me to put on the website. Don't be stingy with the salt. Really load them up.
https://dissectionconnection.com.au/top-tip-how-to-defrost…/
I heard that you can microwave brains to firm them up. This one in the picture has been subjected to 1min 30sec in water in 10 sec blasts.  It was ONE brain in a container. If you are going to do more then you will have a bigger container, more water and more brain so you will have to fiddle with the timing a bit.
I do know people that freeze them on a tray and deliver them to the classroom that way so they defrost during the dissection. I haven't tried it but I can see how it would work.
Good luck! Terrible things, brains.

This entry was posted on March 05. 2019 by Miss Vivi
Compare the digestive systems of a monogastric and a ruminant animal
" Investigate and compare the digestive systems of a monogastric and a ruminant animal, using real or virtual examples"
YES it is part of the new syllabus in QLD and it is listed as a mandatory practical – but they wrote it without consulting anyone in the industry.
Sheep stomachs are not only difficult to get, they are impossible to package.
They are difficult to get because they are hard to transport. Nobody wants a bucket full of sheep farts in their meat truck
Because of their diet and digestive processes, the stomach continues to inflate with gas long after it is removed from the animal. By the time it gets to me I can't get it into a bag, let alone into the cryovac machine. We have found in the past that freezing doesn't stop it – it just keeps getting bigger.
Pig stomachs are a different story. We often have a couple in the freezer. They look like Lady Gaga's handbags.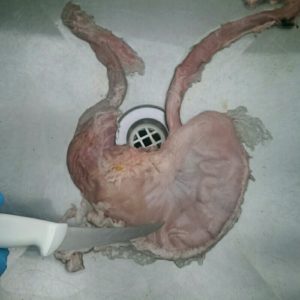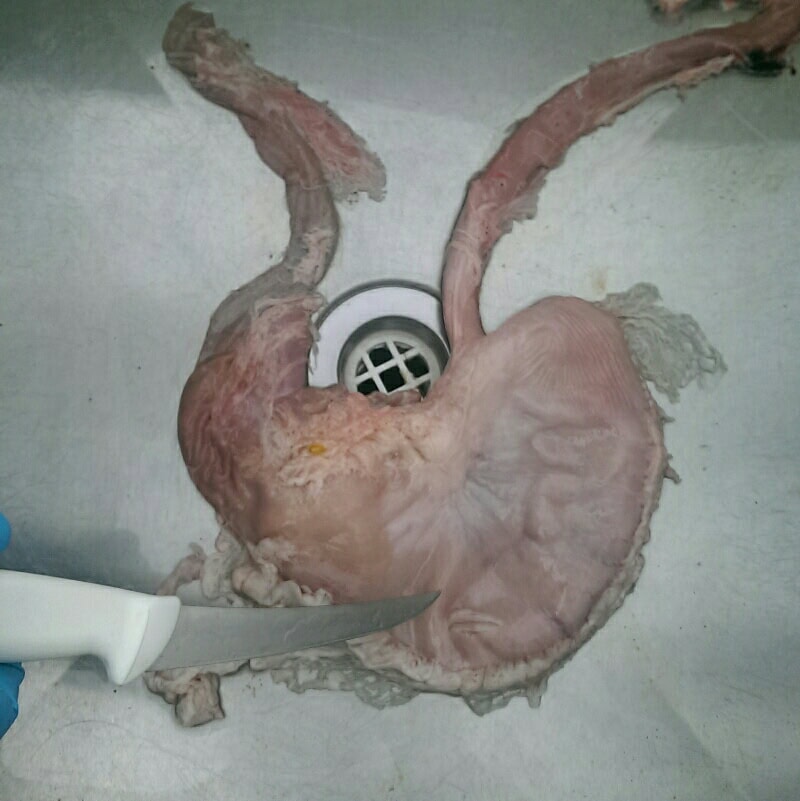 In the meantime have a look at this nice little slideshow online comparing the two.

This entry was posted on February 12. 2019 by Miss Vivi
New year, new shoes!
New year, new shoes.  Silver glitter Doc Martens. That's how we're gonna roll in 2019, Vivsters!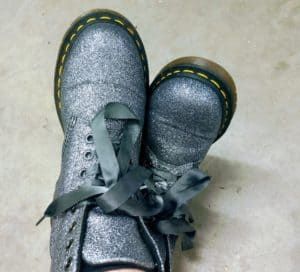 I was pretty stoked to find these boots in a shoe shop in Canberra in December.  Last time I went to a Docs shop they were thrilled to be able to offer me a choice of black or blue *yawn*
My mum says I'm going to cry the first time I spill blood on them – and she might be right – but I promised Mr Vivi I would try and be more cheerful on the way to work in the mornings if I had them on my feet.  Miss Vivi is NOT  a morning person!
It's the first day back at school and lots of you will have new shoes.  Show us what you've got, Vivsters!
This entry was posted on January 29. 2019 by Miss Vivi