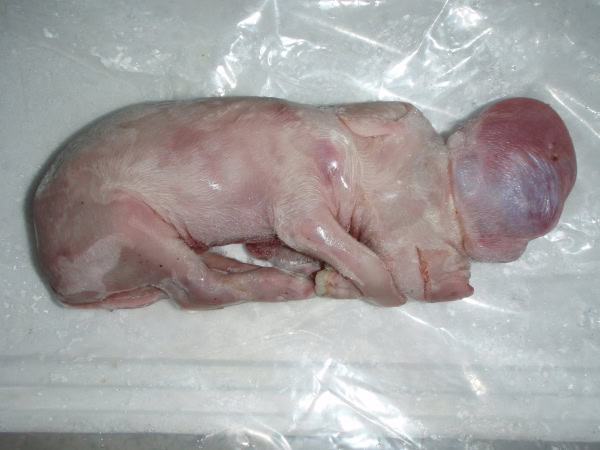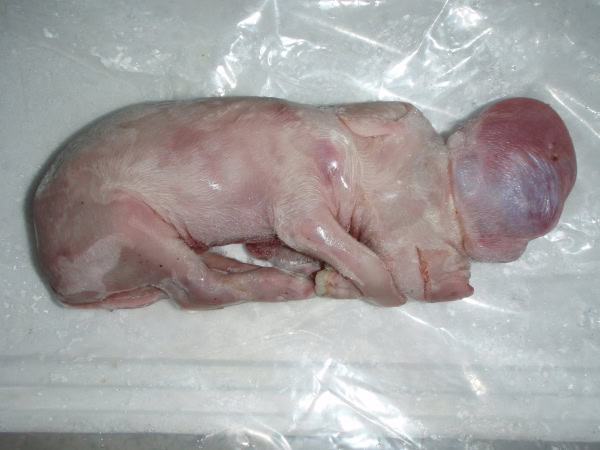 This little piggy was never going to make it to market, unfortunately.
Born without part of its skull and the brain or fluid protruding, it's the only one we've ever seen here.  As far as we can tell everything else is completely normally developed, but you won't really know until you perform a necropsy.
I have asked around for a name for this condition and if the Twitterverse sends one back to me I will post an update.  In the meantime,  if you would like to hear about these special specimens when they do pop up then join our What's in Miss Vivi's Freezer mailing list.