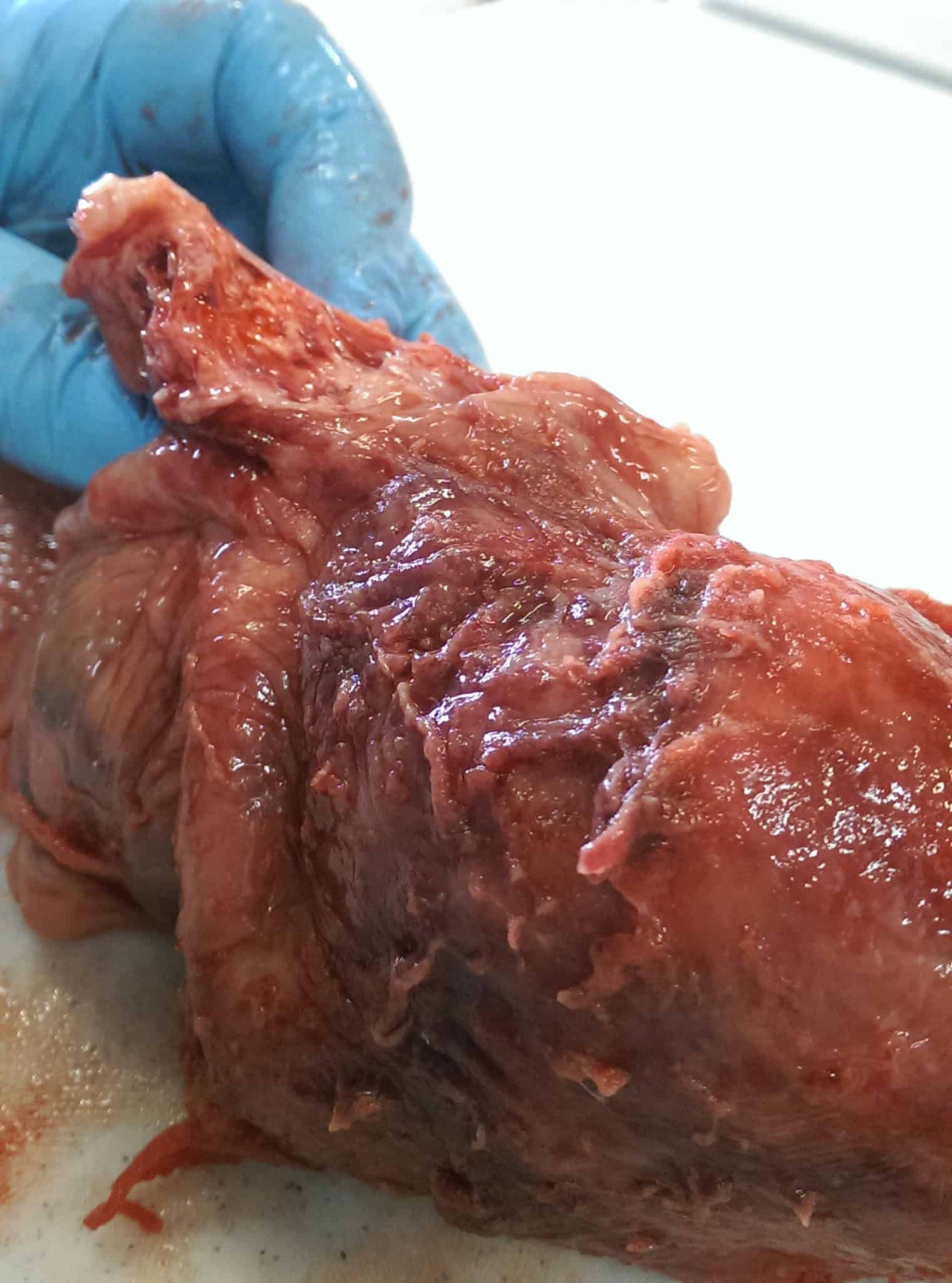 Sometimes something so unusual appears that we can't help ourselves and we have to cut it up ourselves. This heart presented us with one of those times.
On the outside it was rough textured and the tissue was very soft.  It was easy to pull a piece off with your fingers.
On the inside the right side chambers had a few differences to a normal heart.  The right atrium and ventricle were both very circular in shape compared to a typical heart.  The pectinate muscles and the trabeculae carnae were almost non-existent so inside the right side chambers was very smooth.
There was a layer of tissue on the outside that was obviously different to the rest of the myocardium.
The pericardium was separate and appeared quite normal, as did the rest of the pluck.
At the outset we thought we might have a parasitic infection and were a bit disappointed to find no evidence of it when we opened up the heart.  Perhaps it was a congenital defect or a viral infection that caused it?  If anyone has any insight into what we had then we'd love to hear it.   Drop us a line here.