Blog :: Classroom resources
Compare the digestive systems of a monogastric and a ruminant animal
" Investigate and compare the digestive systems of a monogastric and a ruminant animal, using real or virtual examples"
YES it is part of the new syllabus in QLD and it is listed as a mandatory practical – but they wrote it without consulting anyone in the industry.
Sheep stomachs are not only difficult to get, they are impossible to package.
They are difficult to get because they are hard to transport. Nobody wants a bucket full of sheep farts in their meat truck
Because of their diet and digestive processes, the stomach continues to inflate with gas long after it is removed from the animal. By the time it gets to me I can't get it into a bag, let alone into the cryovac machine. We have found in the past that freezing doesn't stop it – it just keeps getting bigger.
Pig stomachs are a different story. We often have a couple in the freezer. They look like Lady Gaga's handbags.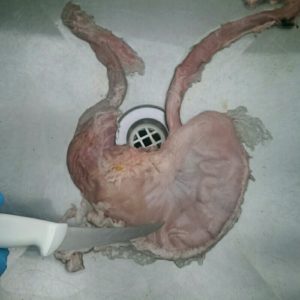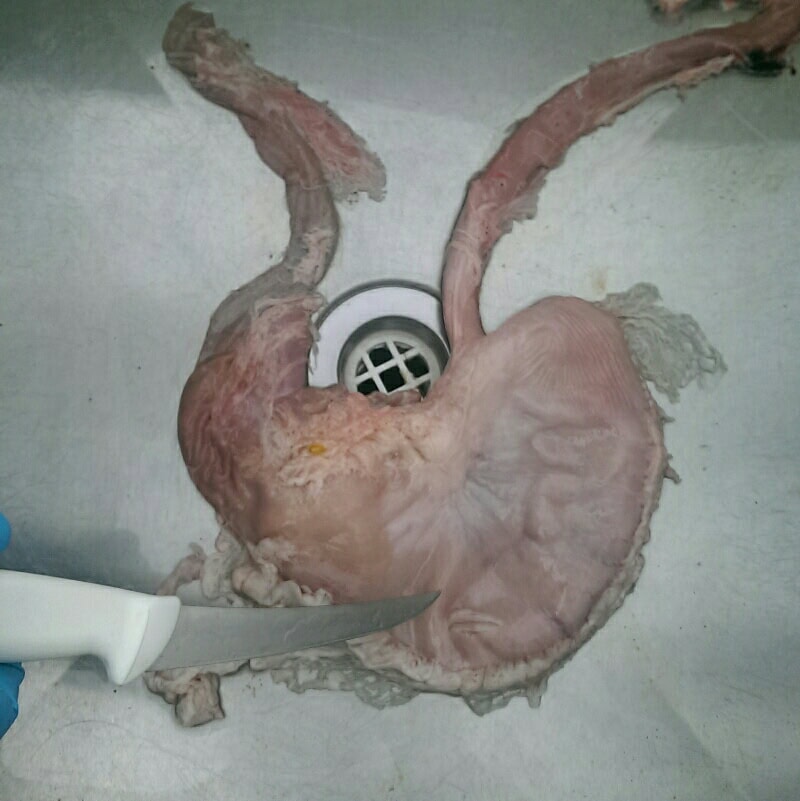 In the meantime have a look at this nice little slideshow online comparing the two.

This entry was posted on February 12. 2019 by Miss Vivi
Miss Vivi labelled "Vagenius"
So, I wouldn't usually rate Buzzfeed a great source for scientifically accurate literature.  Having said that – this anatomy quiz was really good.  Not the drawing of the ovary, though.  That is just weird.
You've got reproduction coming up in the national curriculum next term so here's a handy tool to scaffold your unit around.  Give the kids a go at this quiz which asks them to identify a number of different anatomical structures from a clear, easy to understand diagram.  You could have the class try it out at the beginning of the unit and then again at the end to show them how much they've learned.
Also a great opportunity to get a real uterus and ovary in front of them so they can compare the real thing with the diagram.
And if I'm such a vagenius, why did I get one wrong?  Well, let's just say that reading the question properly is always the key to a genius answer.  Try it now yourself and let me know how you go.

14 July 2016
This entry was posted on July 14. 2016 by Miss Vivi
Watch incredible moment white blood cells ATTACK a parasitic worm
New upload over on my YouTube channel!  This one comes is timelapse over 80mins of the white blood cells of a mouse attacking a parasite via University of California San Francisco.  There's more detail in this article.
And the beginning of a new playlist, too.  Your immune system is pretty cool.

This entry was posted on February 11. 2016 by Miss Vivi
How different surfaces effect blood spatter patterns
I wish I could say that I had put together this gif myself using our simulated blood powder, but I was pointed towards it on Twitter this weekend. It's going to make a great prac in your classroom, though. Let me know if you need a blood powder top up. One sachet makes a litre so it lasts for ages.

9 Feb 2016
This entry was posted on February 09. 2016 by Miss Vivi