So, the order form says:  "We don't store credit card information.  Your card details will be destroyed after use."
But what does that mean?
Well, I've just stepped outside my front door and taken a photo of exactly what that means for you.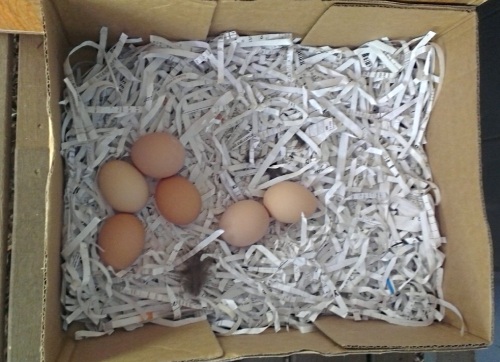 Here's what we do:
1. Shred your card details after we have processed payment
2. Use the shredded paper to line the nest for our hens
3. Transfer the used paper to the compost bin when the hens are finished with it
4. Use the compost to try and improve the appalling quality of the soil on our property
So, on behalf of our little flock we'd like to thank you very much for your help.